… "After listening to this album it is obvious that Marshall Lawrence understands the blues and has the ability to translate it for today's audience through his clever songwriting, deft fingers and soulful voice. This is one of the best new albums I have heard this year, and if you are a fan of Delta music or just like the blues, House Call is sure to please.
Blues Blast magazine album review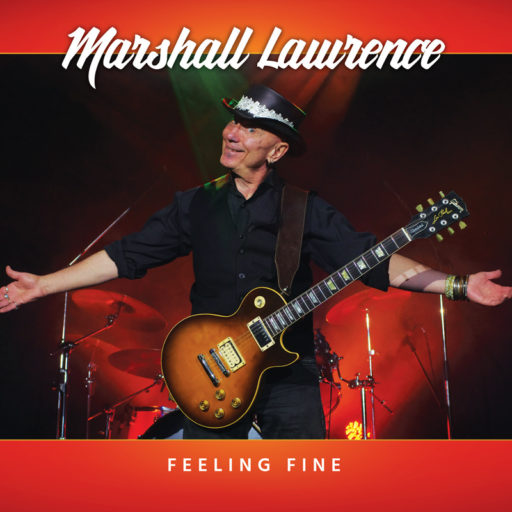 Marshall's fifth release "Feeling Fine" (2018) is a return to high-energy rock & blues reminiscent of the late 70s and 80s British and American rock scenes. Marshall's fiery approach to guitar playing and catchy song-writing come together for 10 original, exciting, hook-laden tracks.
Charted in Top 10 The Roots Music Report's Top 50 Blues Rock Album Chart
Charted at #12 on Australian International Blues Airplay Chart
Named on Dave Barker (Daves' Blues Mix – Starfm radio) list of TOP Blues picks for 2018
Named one of the very best of 2018 on the One Way Out Blues radio show with Roger Dudman
#54 on Roots Music Reports Top Blues Rock Album Chart For The Year 2018
#14 on Patrick A. Turlo WMHB Top 50 Blues Chart for 2018
Listed on Toronto Blues Society Maple Blues Magazine Top Blues for May 2018
Charted at # 2 on the CFBX 92.5 FM Top 10 Blues Albums
Charted at #3 on WMHB Top 40 Blues Chart
Charted at #14 on WMWV NH's Blues Summit
Charted at #17 on WEFT 90.1 FM Living Blues Top 25 Chart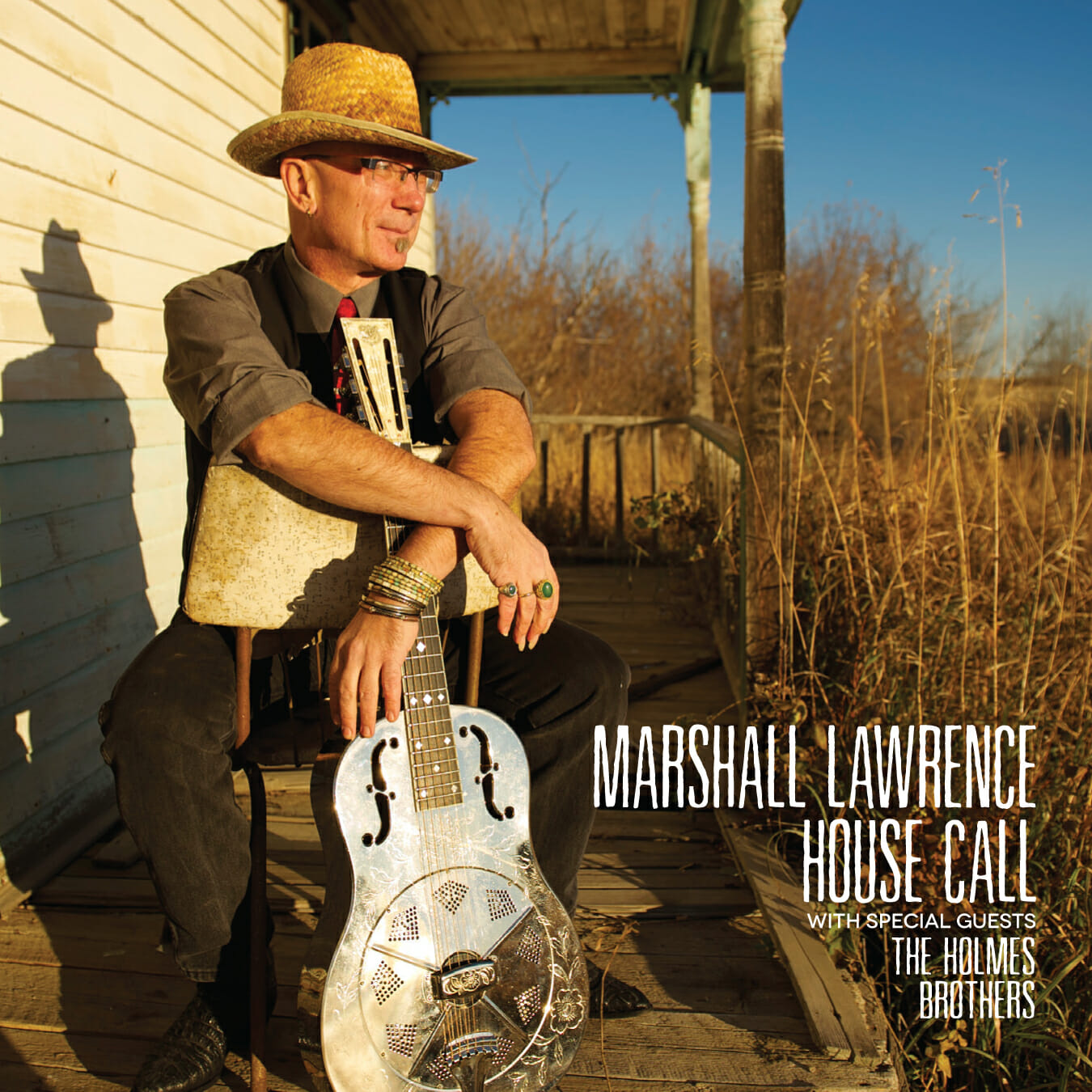 House Call presents 11 originals and 2 covers spanning acoustic country blues and R&B from Marshall Lawrence backed by Dave "Hurricane" Hoerl (harmonica), Russell Jackson (upright bass), David Aide (Hammond B-3 organ), Barry Allen (background vocals), Dwayne Hrinkiw (drums) and special guests, the "legendary" Holmes Brothers.
Named Best Canadian Blues Album of 2013 by Blues Underground Network 
Nominated for a 2013 Blues 411 "Jimi" Award in the Acoustic Blues category 
Nominated for the Best Acoustic Blues Album 2013 in Wasser-Prawda (Germany) online-magazine readers poll
"I Got To Ramble" from "House Call" nominated for Blues Recording Of The Year 2014 Edmonton Music Awards
#2 on Blind Lemon Blues CHMR 93.5 FM TOP 20 Canadian Blues Albums of 2013 
#3 on Wasser-Prawda's (Germany) Best Blues 2013 (Acoustic)
Charted at #1 for 9 weeks on Blues Underground Network
Charted #1 on CFBX 92.5 FM (Kamloops B.C.) Top 10 Blues Chart
Charted at #9 on KUNM-FM Radio Chart for May 2013 (Albuquerque & Santa Fe, New Mexico)
Charted top 10 on CFBX 92.5 FM (Kamloops B.C.)
Charted at #12 for week of June 2-9, 2013 (weekly top 25 CD's list)
Charted at #19 on Blues Power Top 30 Chart – June 2013 (WWNT, U.S.A.
Charted in the top 20 on Blues Debut weekly top 25 Cds Charts
Charted top 20 on C.B. Roy's Mostly Blues (WWCU Cullowhee, U.S.A.)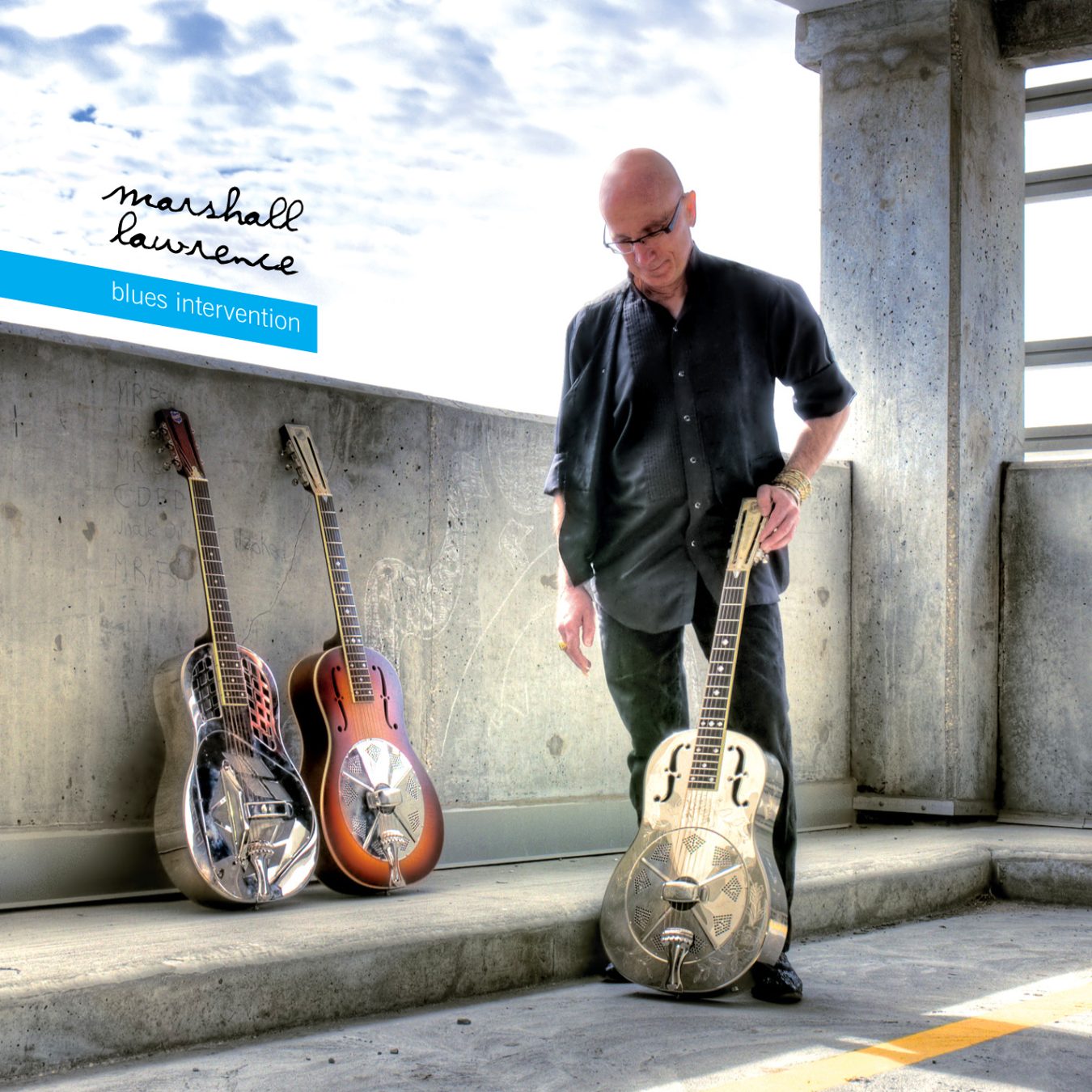 On Blues Intervention Marshall digs into a batch of new original tunes, many of which are tied to decade's old Delta grooves, yet sewn to his lyrics embracing timeless themes.  He captured his best recorded performances to date. Marshall found his comfort zone and dispensed his acoustic blues with conviction.
Named "Best Canadian Blues Album" by Blues Underground Network
Ranked #6 in CFBX Top 25 Blues Albums for 2010
Ranked #8 in WWCU CB Roy's Mostly Blues Top 50 Albums of 2010
Listed in WUCX-FM Eclectic Chair (Trish Lewis) Best of 2010 list
Listed in CHMR-FM Blind Lemon Top Twenty Canadian Blues Albums of 2010
Charted in the Top 10 on the Blues Radio Airplay Charts in France
Ranked #3 for May 2010 on The Blues List (Network's Top Picks)
Roots Music Report and Airplay Chart
Charted in the Top 10 on Canada's Roots Music Report – for radio play
Charted in the Top 10 on Roots Music Report – Roots Blues – Top 50 Blues (International) – for radio play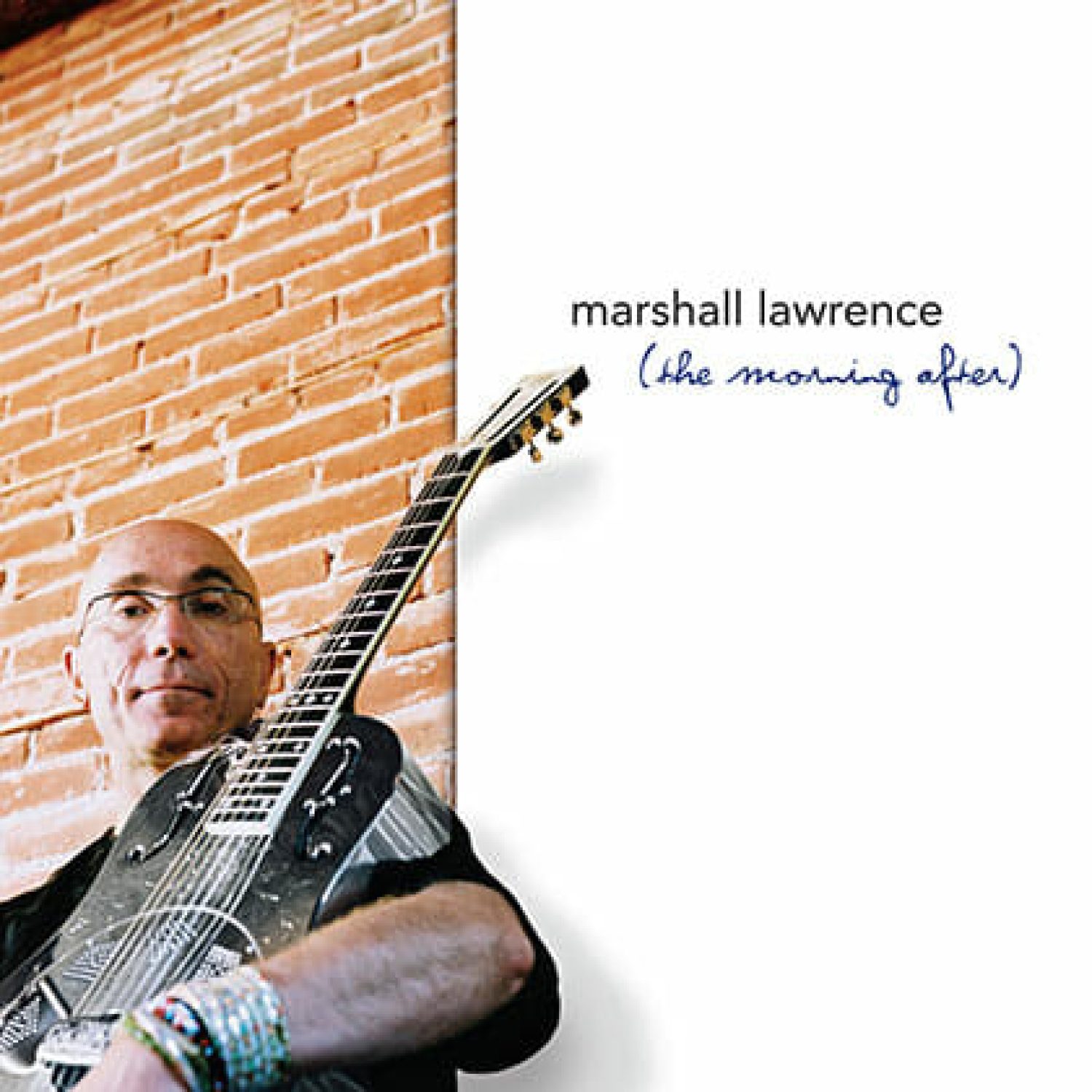 Marshall's acoustic slide playing is steeped in roots music and has a true and genuine blues feel. His pounding rhythms and fierce attack on the guitar transform each song into raw emotion.
Named "Best Acoustic Release – Canada" by Blues Underground Network
Named one of the Top 20 Best Blues Albums released in 2008 by Norman Davis – "Midnight Flyer" Blues Radio Show – KKIT-FM, Taos, NM; KEGR-FM, Concord, CA; KYOU.com, San Francisco and FatMusicRadio.com
Charted at #1 on Canada's Roots Music Report – for radio play on several months
Charted in the Top 10 on Roots Music Report – Roots Blues – Top 50 Blues (International) – for radio for radio play
Charted on Roots Music Report – Roots Blues – for radio play – for over 30 weeks
Charted at #8 on The Sunday Night Blues Project Top 10 CDs of 2009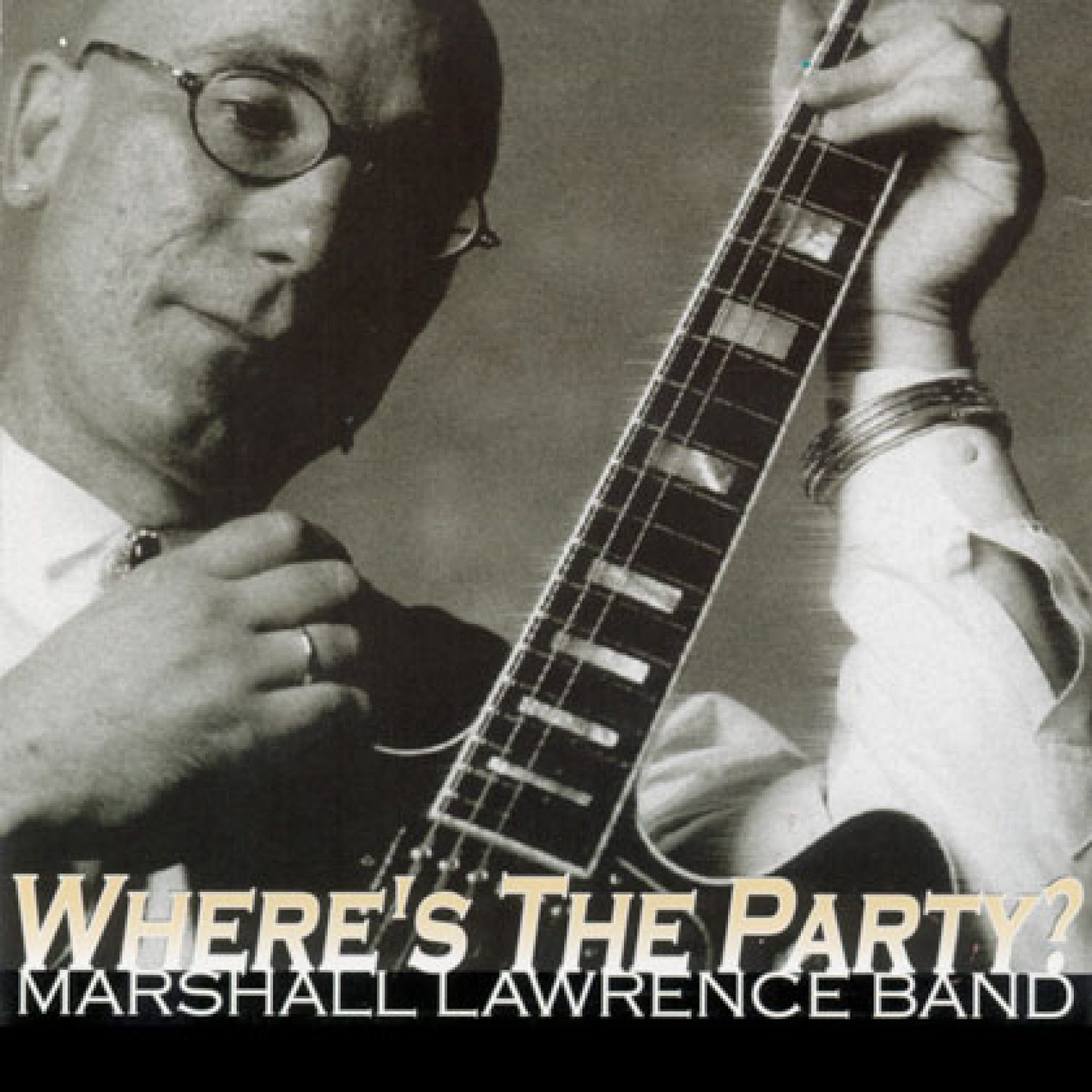 On "Where's The Party" Marshall Lawrence took traditional blues songs and infused them with a raw, fiery energy. It's a wild ride he likes to call "acid blues".  On this album, Marshall paid homage to the great veterans of the blues and also included a couple of his original tunes. "Where's The Party" is an album for traditional blues enthusiasts who seek electrifying performances and an enigmatic blues experience.