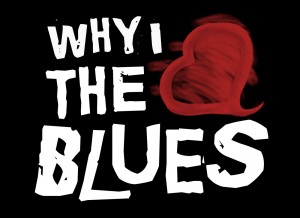 Help us spread the word of the Blues and connect folks in the Blues community!
We're creating the "Why I Love The Blues" series based on our passion for Blues music and for the wonderful people that make up the Blues community. We pay for all expenses related to this project out of our own pockets. This includes video and audio gear, travel, software, web hosting, etc.  Hopefully this series will connect you to other Blues lovers and Blues musicians.
You can help us out by donating any amount that you can afford. Every bit helps! Your donation will go directly towards helping us create this series. And we will donate 10% of your donation to the Blues Foundation's HART Fund (Handy Artists Relief Trust). This fund provides for acute, chronic and preventive medical and dental care as well as funeral and burial expenses to Blues musicians and families who are in need.
Thanks for helping us out and for sharing the love.
---